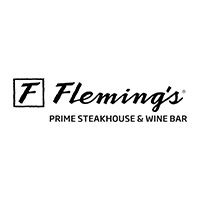 Your Houston/Town & Country Fleming's is located by Houston's renowned Energy Corridor and conveniently located near the Memorial suburbs. Whether you're celebrating, dining with business clients or want a night out with friends, we have created the perfect ambiance with a menu filled with your favorites and a local chef's table that changes with the season, or whenever we feel inspired by our ingredients. Our bar is always open and our wine manager has curated a wide selection of locally selected wines, hand-crafted cocktails and spirits. Need a more private space? Our Private Dining Director is at your service.
Please click here to see full details.
Warning!
Future Watchers is not afiliated with CDM Media. The link on their website to ours does not indicate any relationship, and appears to be intended to deceive.